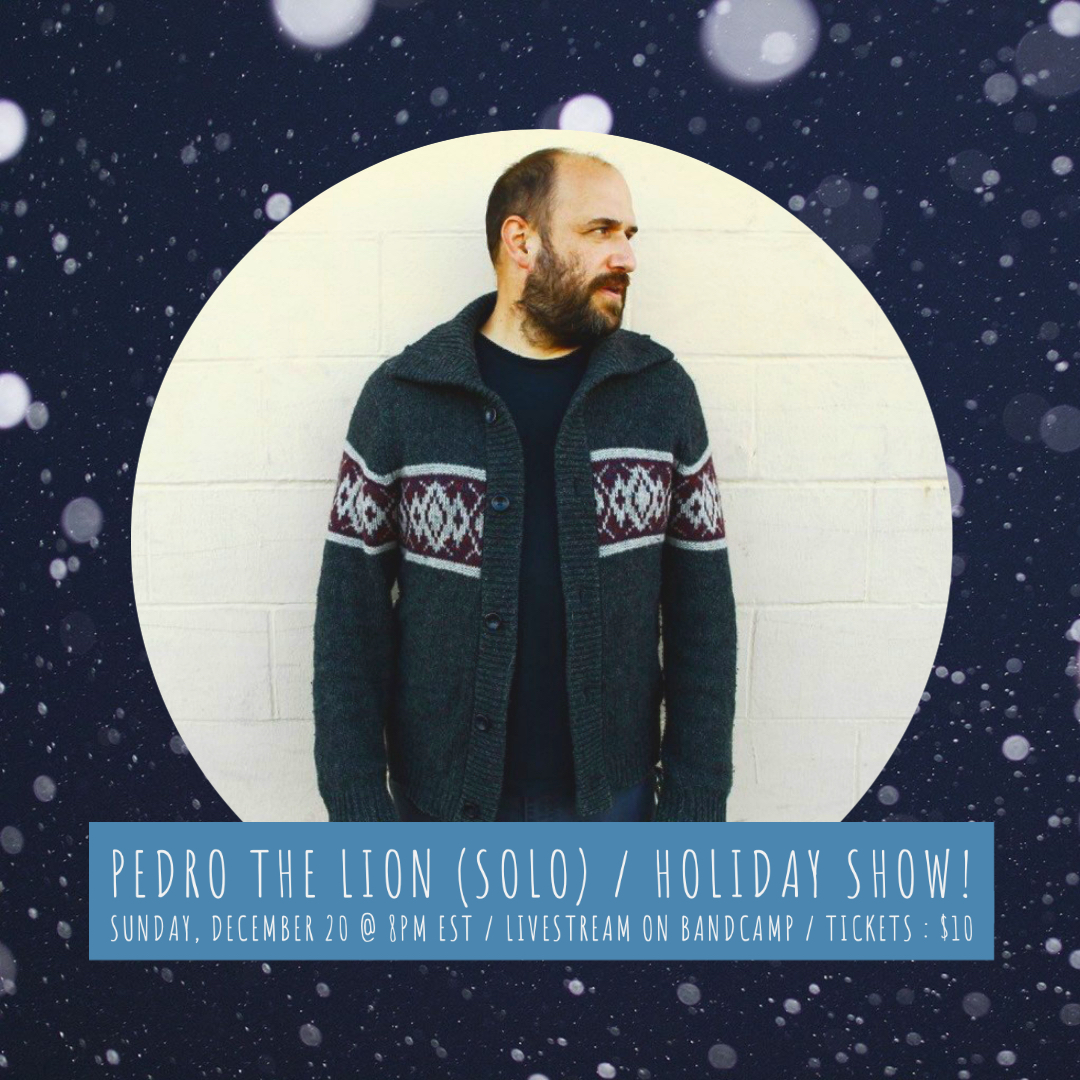 Please join us for this very special Pedro The Lion Holiday Show on December 20th @ 8pm EST.  David will be playing songs spanning his entire career including songs from his Christmas album "Dark Sacred Night."  Hope to see you there.
BUY TICKETS $10 : tinyurl.com/y2pva9fs
This live stream is hosted on Bandcamp, and requires a free Bandcamp fan account to view. A replay of this stream will be available for 24 hours.
This show will be starting at 8pm EST. Please check your local time zone so you don't miss the show.
5pm – Seattle USA
6pm – Denver USA
7pm – Chicago USA
8pm – New York USA
1am – London, United Kingdom
2am – Berlin, Germany
10am – Tokyo, Japan (next day)
12pm – Sydney, Australia (next day)