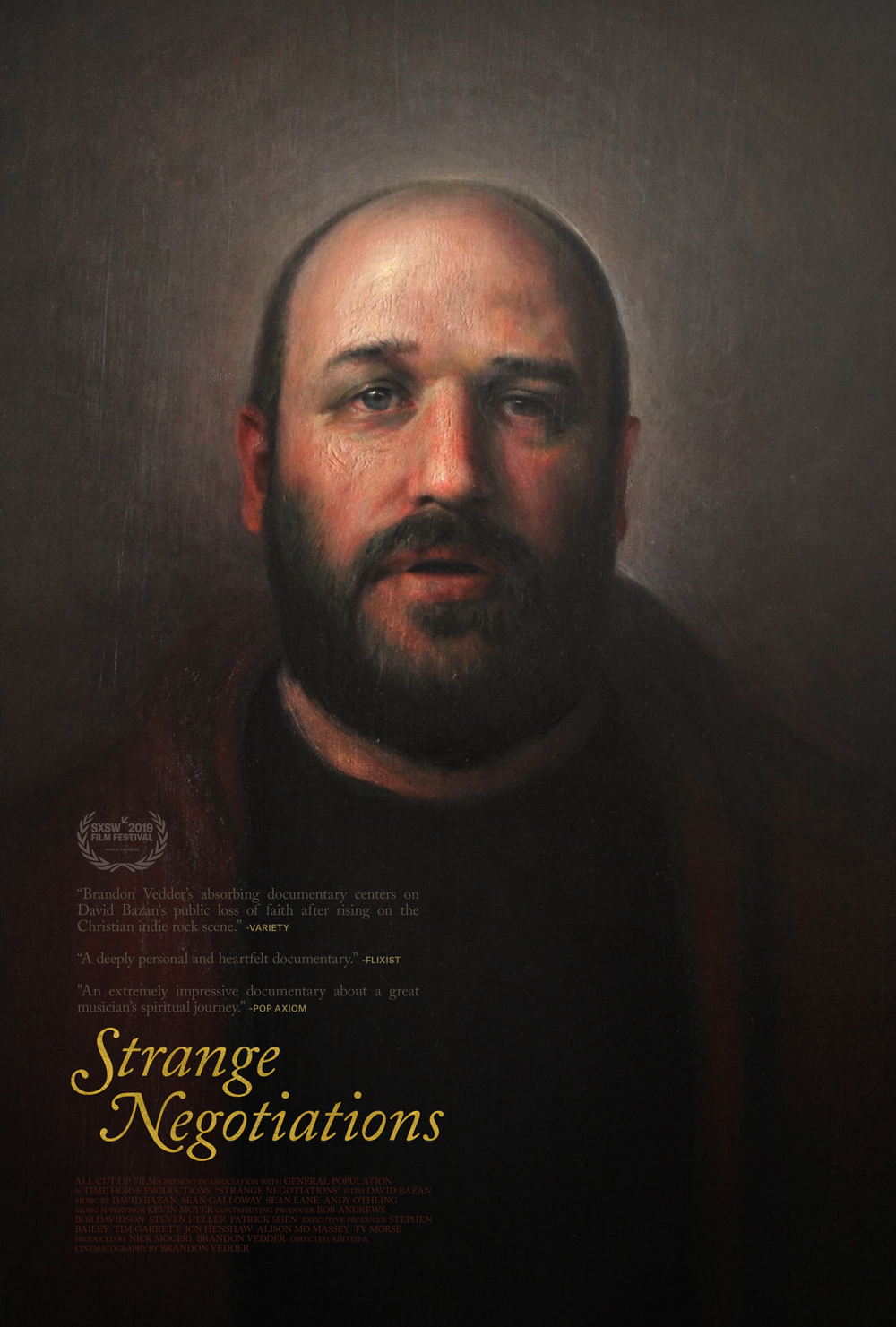 PLEASE JOIN US!
A very special preview screening of the SXSW premiered documentary Strange Negotiations from award winning filmmaker Brandon Vedder. The film takes an unconventionally poetic and personal approach to the music doc, exploring the spiritual, artistic and personal turmoil of David Bazan (Pedro the Lion) as he navigates his career and family-life after walking away from the foundational christian faith of his youth. This arc plays out as David tours an America that is in its own crisis of faith, highlighted by the 2016 presidential election.
David Bazan and Brandon Vedder will be in attendance for a post screening Q&A.
Buy tickets now for the date near you.
June 21 – Philadelphia, PA
Johnny Brenda's
TICKETS: https://tinyurl.com/y669l6px
June 22 – Brooklyn, NY
Rooftop Films at Green-Wood Cemetery
TICKETS: https://tinyurl.com/y2p7qtrl
June 24 – Baltimore, MD
Club 603 – SOLD OUT
June 25 – Richmond, VA
Grace Street Theater
TICKETS: https://tinyurl.com/yy593joc
June 26 – Chapel Hill, NC
Varsity Theatre
TICKETS: https://tinyurl.com/yxebhg5a
As David likes to say, are there any questions?